While finishing up her undergraduate degree at Trent University in analytical chemistry, Elizabeth Haack found herself drawn to the world of environmental sciences.
"I did some environmental microbiology research in the summers with the Department of Agriculture, Food and Rural Affairs, and in my fourth-year undergraduate thesis I did a study on mercury uptake in aquatic invertebrates," she says. "I actively searched for work and research opportunities based in the natural world."
She went on to do a PhD in metal cycling in surface water bodies associated with mine tailings and continued to do a post-doctorate focused on metal-mineral-microbial interactions at the University of Notre Dame. Elizabeth then decided to pursue a career as an environmental consultant.
Elizabeth began her career as a risk assessor with WorleyParsons where she was trained internally in risk assessment. She worked there as a human and ecological risk assessor for a decade with a focus on the resource, energy, and land development sectors. She was also part of modelling teams that developed site-wide water and chemical balance studies and geochemical fate and transport modelling.
She says her favourite aspect of working in the world of environmental consulting is that every site and project is unique.
I was very interested in how environmental chemistry and regulations come together, so that led to environmental risk assessment (ERA).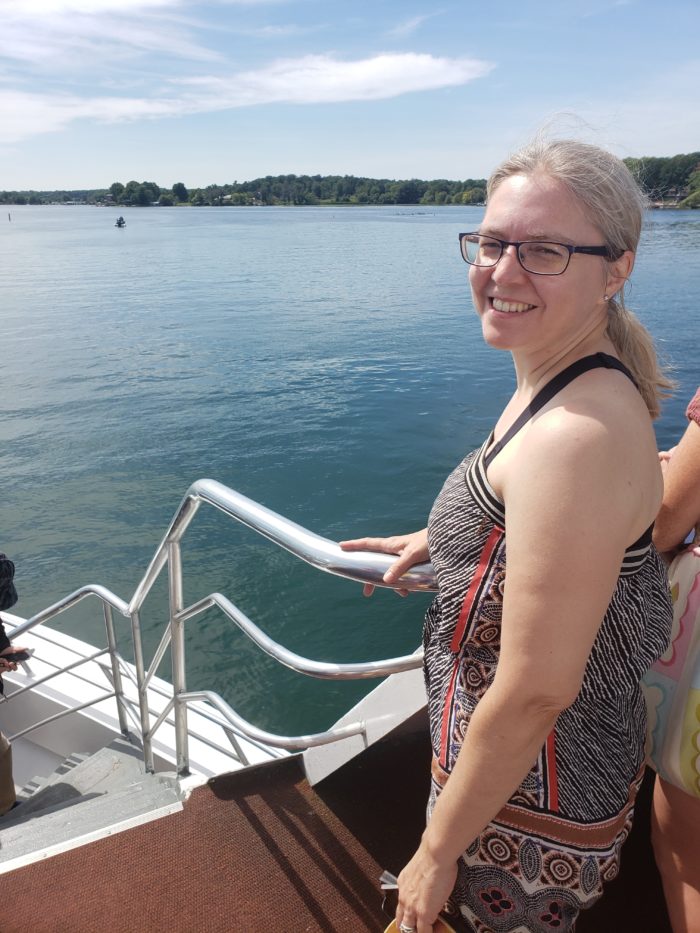 "There is always a new challenge. You always gain a new perspective on the science and policy, and often - human nature," she says. "I think the projects I enjoyed the most are the ones that tend to push the boundaries of interdisciplinary science. For example, I tend to look for opportunities to bring genome science and technology into earth science, which is becoming more standard, but five-ten years ago it certainly wasn't. I'm always looking for ways to bring cutting-edge approaches into environmental practice."
When Elizabeth decided to branch out and expand her career with another company, she did a substantial amount of research asking industry colleagues about their experiences, and this led her to Ecometrix in 2017.
"In the process of considering my options, an acquaintance of mine said, 'You should come to Ecometrix and have a chat, it would be great for you because their specialty areas align with yours.' I accepted the meet and greet and ended up leaving three hours later," she recalls. "I decided to join Ecometrix because I could see it was the best fit – with my technical passions and my desire for continued growth as a professional".
Elizabeth was excited to join the company in a team leadership role, and currently holds the role of Director of Assessment. What's her favourite aspect of working at Ecometrix? The people and the projects.
The people are top-notch professionals, and the projects are complex – international in a lot of cases, and really interesting science.
Elizabeth's main goal as director is to continue to expand the company into new practice areas and approaches, and to work with great clients on great projects across sectors.

"The team wants to continue to be the go-to company for our clients, and expand into key areas like industrial hygiene," she says. "We want to grow our involvement in environmental assessment and be thought leaders in risk assessment"
Elizabeth says Ecometrix is particularly supportive of people's professional growth.
"If people see an opportunity to expand our mastery in a certain area, we really work to see how we can make that happen," she says. "That's a key differentiator, I find. You're really encouraged to bring the things you're most excited about to table and find ways to build out our existing services. Our culture is one of caring for each other and true teamwork."