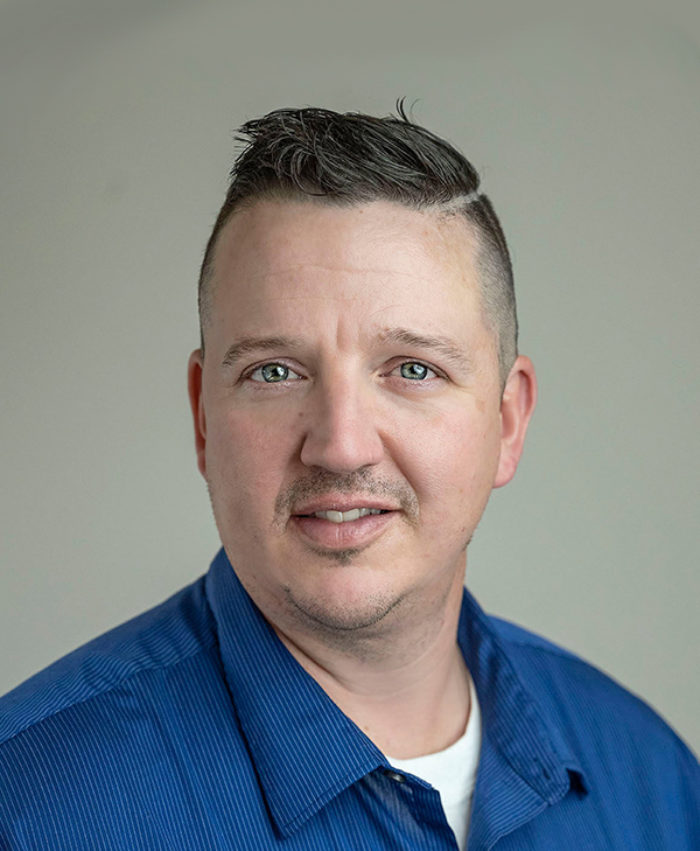 Joe Tetreault grew up with a connection and interest in the natural world, running around farms in his youth. When it was time to choose a field of study, he decided to enroll at the University of Guelph and studied biology, as he had a general interest in how things worked from an ecological standpoint.
After graduating, Joe worked for a brief time in a contract role for the Ministry of Natural Resources (MNR) before realizing that he preferred full-time employment. Fortunately, while in between contracts with the MNR, an opportunity presented itself to join Ecometrix during the early stages of the company being formed.
"I am the longest standing, non-founding member of Ecometrix. I've been here since almost the very start. I got my start at Ecometrix at a time when they had just formed five months earlier and were in need of some field help. I was in-between contracts at the MNR and my resume kind of got passed around to the founders, and the rest is history," he says.

Over his years at Ecometrix, Joe has worked his way up the company ladder, taking on a wide variety of roles that have led him to his current position as the associate director of environmental monitoring and technology, and senior aquatic biologist.
"I learned a lot of the skills Ecometrix required at the MNR, and from there I've gone from being a field technician and field biologist, to a project manager and running crews, and now, associate director," he says.
Joe's favourite aspect of working at Ecometrix has been the variety of projects, geographical locations, and questions his clients bring forward for him to answer.
"The questions you're trying to answer is the biggest factor that draws me in still to this day, compared to a nine to five," he says. "I do sit behind the desk more now than I did earlier in my career, but the variety of questions we're trying to answer is something that keeps me interested."
In his early years with the company, Joe really enjoyed the opportunity to visit different parts of Canada and the world.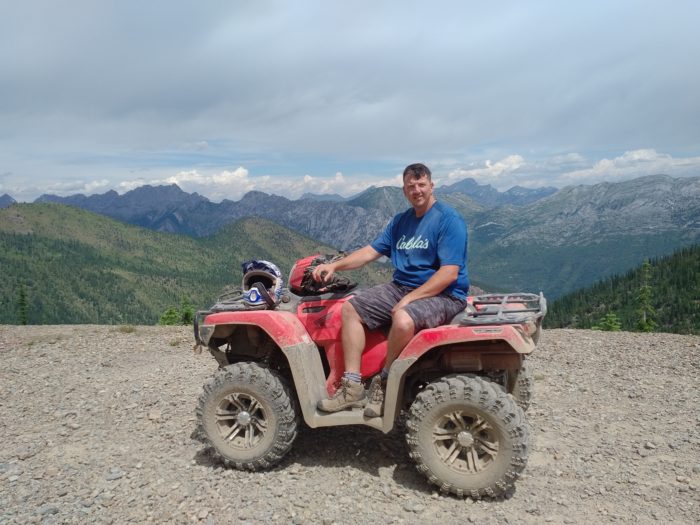 "It was very interesting. I've been to Peru around 15 times, did work in Panama, Idaho, and I've been coast to coast in Canada. I've worked in lots of different areas throughout this country that I probably never would have seen if I didn't have a job to take me there."
Another aspect of working at Ecometrix that Joe appreciates is the autonomy and flexibility to do his job without having his work dictated to him.
The people he's met at Ecometrix over the past 17 years have also been a very enjoyable aspect of his job.
"Both the internal people who have taught me a lot, and the clients and relationships I've made since 2005," he says.
When asked about his favourite projects he has worked on over the past 17 years, Joe says a few come to mind.
"One was in my earlier years, when we used to do a lot of work for the Iron Ore Company of Canada in Labrador related to fish habitat compensation monitoring, where we monitored a Brook Trout lake. In my early years it was very much what I enjoyed doing, going out and doing studies to see how many fish were in a lake and how big they were, and checking on growth and making sure that the constructed habitat was working," he recalls.
"It's the freedom to work on a variety of different projects and not be pigeonholed," he says. "Also, I find for the most part it's family oriented – less red tape, more informal communication and functioning than what I've heard about when I talk to people who have been at big shops."
Another project that is one of his all-time favourites was a regular gig travelling to Peru for a copper mining company.
"It's not your everyday norm to go and do a project in Peru. I spent a lot of time in Peru doing EEM-style monitoring for a big copper mine there," Joe says. "It was very nice to be a part of that from a traveling perspective, but also seeing local people take an interest in what we were doing."
As far as his current projects go, Joe says his favourite is his work at New Gold.
"We are building a relationship with a local First Nations community to help them develop a core group of people that can conduct some of the work that we do. We have a letter of intent with them, where we hire local people that want to work on the projects, and that's very rewarding," he says.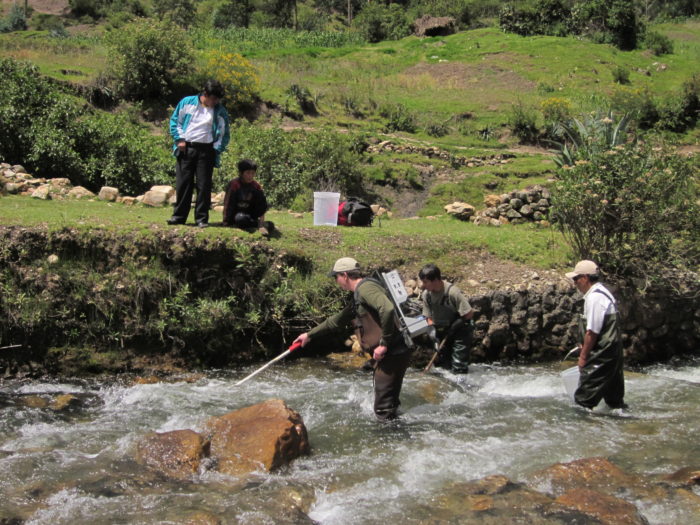 Joe's future goals with Ecometrix are focused on continuing to grow the internal team's capabilities.
"We've had some success recently in growing the number of people within our team, and we think we've hired people that have very complementary skill sets that aren't necessarily all the same," he says. "This should allow us to formulate more of our strategic plan and allow us to grow to do a larger variety of monitoring with the long-term goal of growing our business lines such that we can continue to service our clients throughout Canada and internationally."
One additional fun fact about Joe is that he published a photo book of images showcasing his first five years at Ecometrix.
"It is essentially called, 'My life as a biologist,' and it was from 2005 to 2010," he says. "It was all from that five-year period where I was pretty much the only technician. We had project managers, and my former boss and senior guys would come out, but I would be the one doing all the travelling. So, there's a lot of cool photos and pictures of everything from fish to landscapes to things we ate. There is a picture of me holding a beer with two lobsters in front of me in a cabin in Nova Scotia."