For someone so immersed in and passionate about the world of environmental engineering, it might surprise you to learn that Rina Parker almost walked away from this career path altogether.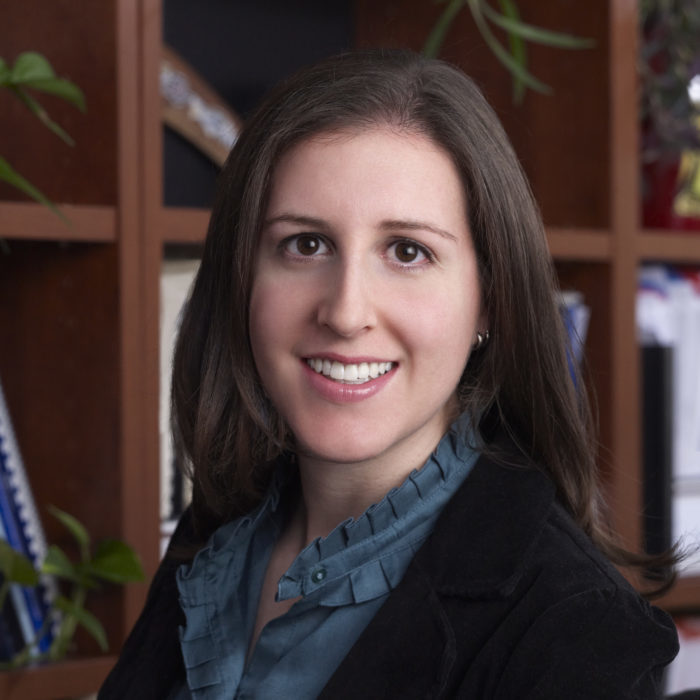 "I come from a family of engineers. My father has a PhD in chemical engineering, and my brother is a nuclear engineer. I absolutely did not want to go into engineering, mainly to not do what they were doing," she recalls. "But then, at the last minute, I decided I was going to be an engineer and changed all of my university applications to engineering. I think it was a good decision at the end."
Rina ended up studying chemical engineering and obtained a Bachelor of Applied Science from the University of Toronto.
"What attracted me to chemical engineering was the ability to specialize in environmental engineering," she says. "I liked being able to use science to contribute to improving the environment in a scientific way."
When she finished her undergrad, Rina entered the field of nuclear consulting with a longer-term goal of entering the field of environmental consulting. During her time working within the nuclear sector, Rina also studied for and obtained a Master of Applied Science (Environmental Applied Sciences and Management) from Ryerson University (now Toronto Metropolitan University). In 2010, she discovered an opportunity to join Ecometrix, and took a position as an environmental risk assessment specialist.
I was able to move to the environmental consulting role at Ecometrix and still maintain my interest in the nuclear industry. So, my focus is really environmental consulting within the nuclear industry.
Rina says learning from other amazingly talented professionals at Ecometrix is one of her favourite aspects of her experience with Ecometrix over the past 12 years. The culture at Ecometrix is one of mentorship and growth. Ecometrix wants its employees to succeed in their careers and she feels lucky to have benefitted from that.

"I came to Ecometrix to surround myself and learn from some of the most well-respected scientists and consultants in their field. I'm always trying to pass on that knowledge to others because I know how lucky I've been."
As well, the variety of projects she tackles keeps work interesting and challenging.

"At Ecometrix, our mission is really to help people, solve problems, and make a difference. We're always working towards that goal. Every project is slightly different with slightly different complex issues, but we're always working to that same goal. Our clients may have complicated environmental questions, they may have regulatory requirements, they may have communication challenges, but we help our clients solve their problems," Rina says.
The most interesting and rewarding projects that Rina has worked on while at Ecometrix are those where there were no previous reports or methodologies to follow.

We had to develop our own guidance as to how we would do the project. What's best about those types of projects is that they end up being more of a collaborative effort between us and the client.
Rina enjoys the opportunity to take on different roles within the company; in addition to her technical role, she is also a member of the company's board of directors.
"Ecometrix is employee owned. The board of directors is made up of a handful of employees, mainly the founding members of the company. About six years ago, I was lucky enough to be voted onto the board by the other shareholders," Rina says. "I'm the chairperson of the board. I work with the rest of the board on company governance. As the chairperson, I set the agenda and make sure that we're working towards our own corporate goals and objectives. We're always ensuring that the decisions we're making are in the best interest of the company."
Rina's long-term goal with the company is to help ensure that Ecometrix continues to expand and thrive while growing the nuclear division of the company.
"Ecometrix is in a growth period. When I joined the company there were probably fewer than 20 people here, and now we're in the high-50s. I want to help make sure the company is set up for that growth, and make sure we're maintaining that family atmosphere," she says. "On the technical side, I'm always trying to develop a solid group on the nuclear side. I want Ecometrix to be at the forefront of the environmental aspects – first of all, small modular reactors. Small modular reactors are a very important part of the energy solution for the future. I'm always looking to match the science to the environment and solutions. I want to make sure that we can help advance technologies by contributing on the environmentally safe side of things, because I feel, overall, that will be a meaningful contribution to the future."