Avoiding approval delays, unforeseen costs and any other unwelcome surprises that may pop up, is a top priority for environmental managers tasked with leading projects. Fortunately, there is a systematic approach that is both proactive and transparent. We call it Environmental Intelligence™ and it consists of four principles – Thought, Application, Solution and Communication (TASC).
Our expert team of scientists at Ecometrix, has developed an Environmental Intelligence™ course that provides attendees with the skills they need to make sure their next project is a resounding success. We dig deep into what each of these principles means and how they can be applied using real life cases as relatable examples.
"This short course is ideal for anyone in the environmental sector that has faced issues they didn't know how to solve, or is looking for further support," says Dr. Elizabeth Haack, Director of Assessment and Senior Environmental Scientist at Ecometrix. "The people that take this course are looking to develop a set of skills that sets them up over the life of the mine or the life of the project to successfully navigate environmental management."

This short course is ideal for anyone in the environmental sector that has faced issues they didn't know how to solve, or is looking for further support
Available in both half-day and full-day formats, the Environmental Intelligence course leverages industry experts and case studies generally from the mining sector to demonstrate how TASC has successfully been applied in real-world scenarios. Attendees can expect to gain a deeper understanding of the four principles and how to apply them not only to their next project but also to broader management issues in their operations.
Below is a road map to the information and tools that are shared in the course.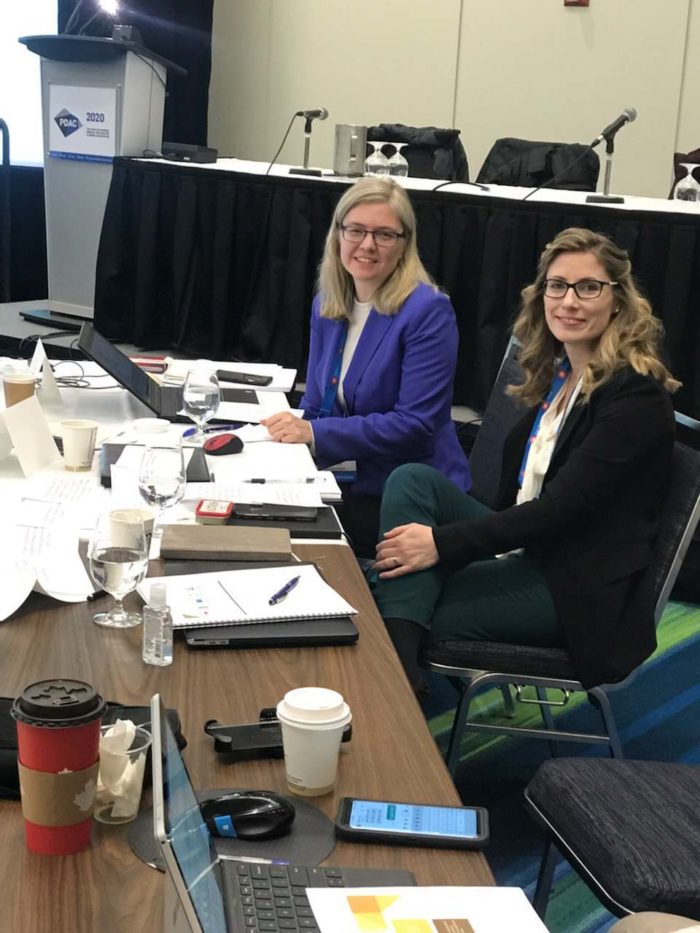 Thought
A good plan is more than just a plan. It requires envisioning your entire strategy from start to finish – not just the first step.
The Thought piece of the puzzle is about being proactive and not reactive. You will learn how to:
Set clear environmental goals
Define a strategy to achieve those goals with specific objectives
Design environmental programs and performance criteria
Track progress against targets
Anticipate potential issues that could impede progress
The course provides an overview of environmental management over the life of a project. It highlights international frameworks and guidance, and details how to use them to set goals and translate your goals into a plan.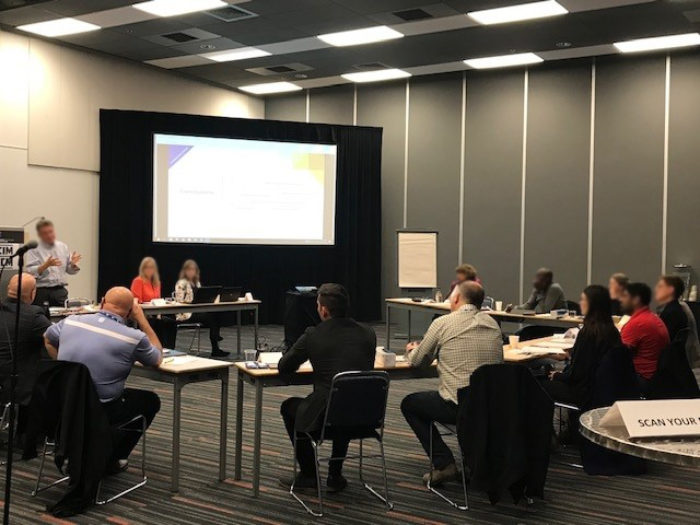 Application
Attaining your desired results relies on a systematic process to gather relevant data, analyse it and draw conclusions.
Once you have a plan in place, the next step is to implement it. Course instructors use case studies and a mine risk assessment as a real-life example to demonstrate how to:
Collect relevant information
Analyze and make informed conclusions
Foresee what lies ahead
Draw from past experiences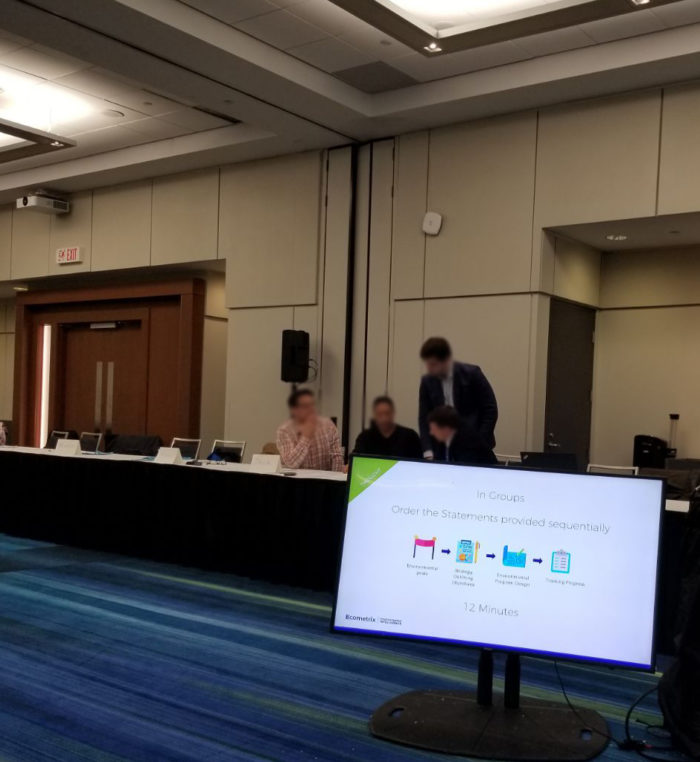 Solution
Each solution is unique to its application and tied to the understanding of factors that affect outcomes now and in the future.
Once the data has been collected, it's time to make decisions. But how do you know you're making the right ones? As part of this session, attendees will be walked through a decision-making framework, using a number of case study examples to help them:
Consider new approaches
Assess alternatives
Make informed decisions
As part of the Solution discussion, Dr. Lesley Warren of the University of Toronto will also be sharing her experiences of the profound knowledge discoveries that can be made through industry-academic collaborations to address key challenges to the mining sector.
Communication
Communication weaves throughout every stage of the TASC process. Why? A successful outcome requires sharing ideas and information, ensuring common understanding, learning new perspectives, forming relationships, and building trust.
Hear from Seabridge Gold's Elizabeth Miller as she talks about the intensive approach that Seabridge has taken in terms of its internal and external communication on two important projects, and ultimately how it drove positive outcomes. Miller reminds us to:
Engage early with purpose
Maintain open and ongoing relationships
Understand the values of others
Foster trust through listening


To be notified of upcoming Environmental Intelligence courses, sign up here
To learn more about Environmental Intelligence™ see
what we do.
Check out our video series on Environmental
Intelligence here.
At the end of the day, attendees will not only have a better understanding of TASC and how it has successfully been applied throughout the mining sector, but they will also gain understanding to how they can apply it to their own operations.
"Applying TASC is not about working your way through a checklist or ridged framework, it is about adopting a deliberate philosophy that puts you in the drivers seat." Says Dr. Sarah Barabash, Director of Mining Services at Ecometrix. "You can clearly see where you want to go and prepare yourself to navigate roadblocks if and when they arise. When you know where you are going at the outset, its easier to get there."
Past participants of the course have ranked the course as highly worthwhile and would recommend it to others, as "this is the type of course that is needed as environmental knowledge is becoming a more and more relevant part of all exploration and mining project success".