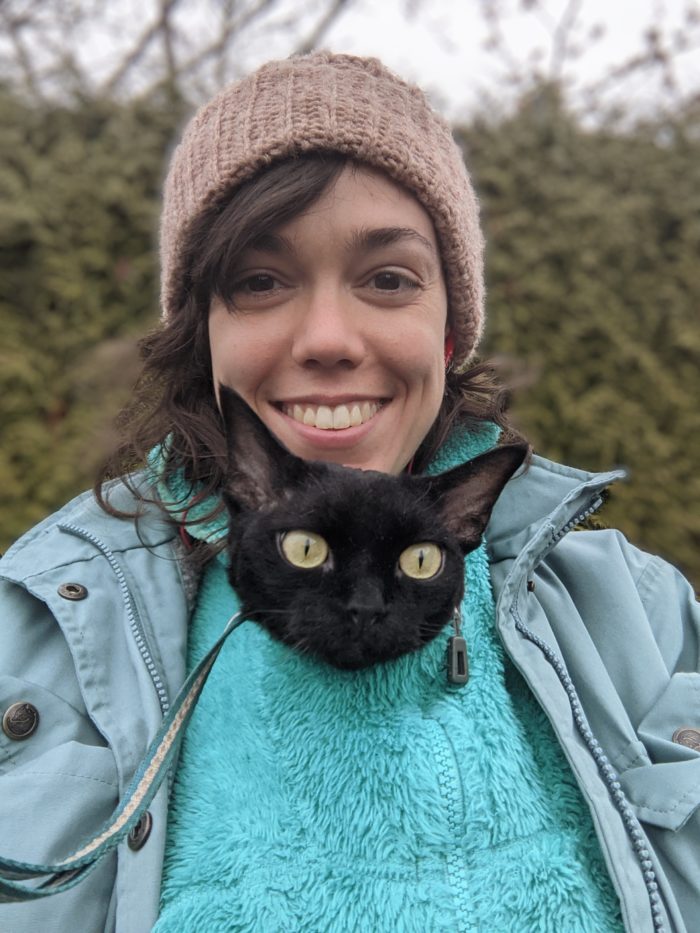 Ecometrix senior geochemist Mackenzie Bromstad's deep love of nature and passion for the environment is rooted in her earliest memories of growing up exploring the outdoors, collecting rocks, and roaming around the forest and streams near her childhood home outside Atlanta, GA.
"I didn't really realize geology could be a career until I got to university," Mackenzie says. "I have always been intensely interested in a wide variety of topics and creative pursuits. During my first year at McGill, I was waffling between studying fine art, music, history, environmental science, literature, or anthropology. Then, I took an interdisciplinary environment course that included a geology section and just fell in love with it."
When Mackenzie learned about career opportunities as a geochemist, she knew which path she wanted to pursue.

"Early in my undergraduate studies, I noticed that geochemistry made sense to me as a lens to examine how and why earth systems exist and change," she says.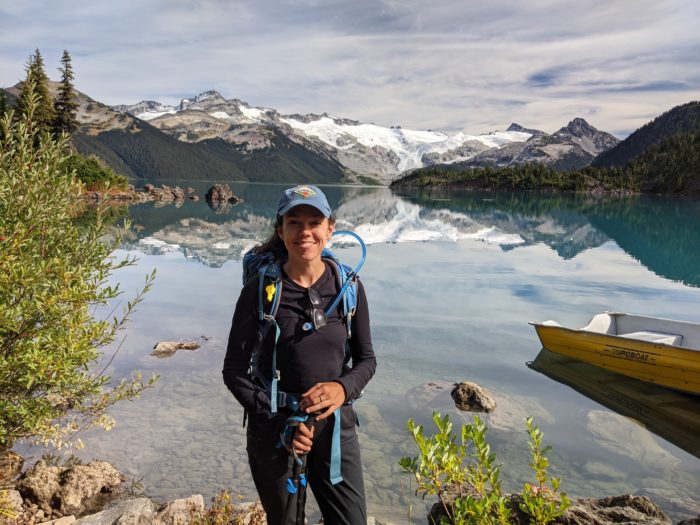 "When I decided to do my master's at Queen's University, it was an easy choice to combine my love of geochemistry and passion for the environment, and I ended up studying mining-related arsenic speciation, mobility, and bioaccessibility at Giant Mine in northern Canada with a NSERC scholarship, under Heather Jamieson. I was pretty addicted to environmental geochemistry after that and ended up spending around 10 years of my professional life working on scopes touching Giant Mine in one way or another."
As a senior geochemist, Mackenzie says working in the field offers her an infinite number of opportunities to gain new knowledge.

Mackenzie has built her career specializing in environmental geochemical characterization aspects of the metal and oil sands mining industries, focusing on mine waste, its interaction with the environment, and mine closure, with a geographical focus on Canada's north, B.C., and Alberta. This includes designing site-specific investigations of acid rock drainage and metal leaching and her favourite topic, forensic geochemistry.
Mackenzie enjoys working as a consultant because it provides a way to affect positive change and solve problems, while exposing her to an interesting variety of projects.
"So many things in our world are interconnected and I love working in a field both where there seems to be no end of interesting paths to explore and where there can be so much to gain by collaborating with others."
"Because so many things in geology and geochemistry are subtly – or sometimes starkly – different site to site, I think that exposure to different projects can also create a great iterative feedback loop that helps grow strong technical skills," she says. "Just like when I was choosing to study geology and was entranced by the interconnected framework it provided, as a consultant I like being able to pull in expertise and data from multiple specialties and combine those to better visualize and solve problems. Technology is quickly advancing in today's world, and I think that advancement provides a great opportunity to innovate and develop better fit-for-purpose tools in consulting. I am particularly proud of how I led the adoption and adaptation of new, specialized mineralogical methods to tricky environmental applications on projects in my previous position. I think it's so powerful how science can be applied in a consulting setting to tackle applied problems in real life, and I love being involved in that from design to final communication."
Mackenzie was drawn to Ecometrix because she felt it would be a great collaborative place to invest her time.
"I think work, both the experience and the product, is always better with a great team and good culture," she says. "As I advanced as a consultant, it was exciting to discover how rewarding it can be to build and mentor teams, and to work more directly with clients to collaborate and solve problems on an even bigger scale of integration. I like working with good people and it is so important to me to work in a place that's both strong technically and is also supportive of its people. I want to be somewhere where mental health is supported, sustainable work-life balance can be real, and there is enough flexibility for people to work in the ways that support their needs."
During her visit to Ecometrix's head office, prior to joining the team, Mackenzie was impressed by the direction the company was moving.
"Everything I have seen makes me think that Ecometrix invests in and cares about its people. I want to be a part of a place like that."

"With it being a smaller company, I am excited to keep growing as a senior leader and be somewhere where employees can affect change. Technically, I am keen to see how I can work with my colleagues at Ecometrix to apply my mineralogical and characterization skillset to more projects, particularly around remediation, sustainability, and climate change."
When she is not immersed in the world of geochemistry, Mackenzie enjoys a wide variety of passions and hobbies that compete for her attention.
"I still love being active in the outdoors near my home in Vancouver, travel, and am a voracious reader. I am also a musician, playing cello with the Vancouver Philharmonic Orchestra and in a quartet, and I sing and play piano and guitar in a band with my partner. I draw and paint a lot. I love animals, especially my cats, and I am a generally creative person who loves making, sewing, and building things," she says. "For example, I just spent a good chunk of the fall combining my sewing skills with a love of sustainable fashion to refresh my wardrobe. I think my creativity and the part of my brain that loves designing and building cat trees, furniture, and custom clothing, manifest as some of my biggest strengths when it comes to designing geochemistry characterization programs and creating complex data visualizations and illustrations."