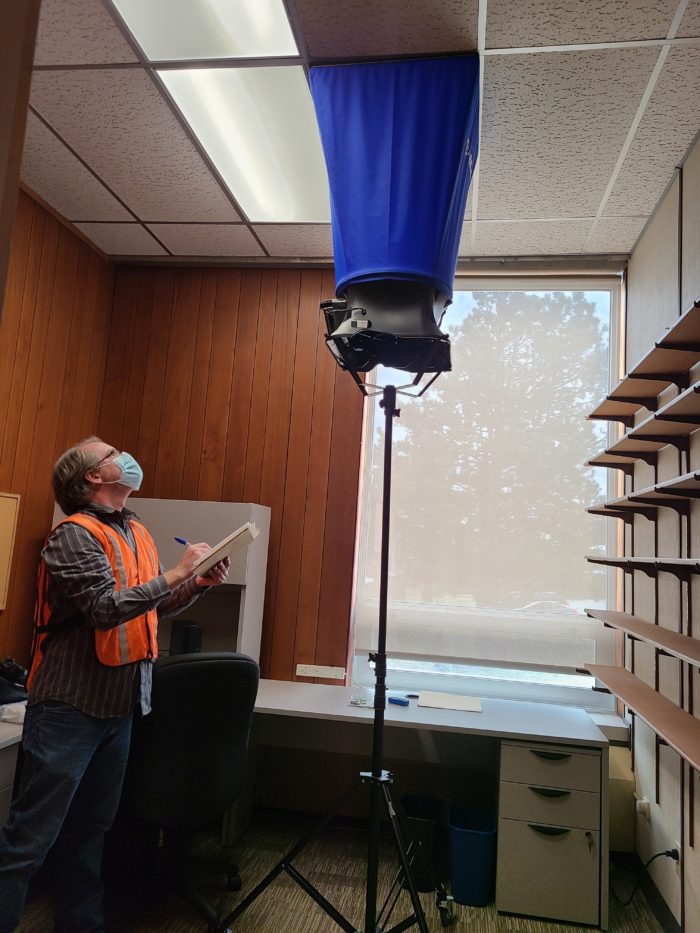 A well-ventilated work environment is essential to keeping everyone safe. The viral particles that cause COVID-19 tend to be more concentrated indoors, making them more likely to be inhaled, come into contact with worker's faces, or build up on surfaces.
With that in mind, adequate ventilation in buildings and enclosed spaces can significantly reduce the transmission of SARS-CoV-2 through the air. Does your workplace have adequate ventilation to minimize the risk of airborne transmission of the SARS-CoV-2? The answer depends on your facility and ventilation system, but you don't have to figure it all out alone.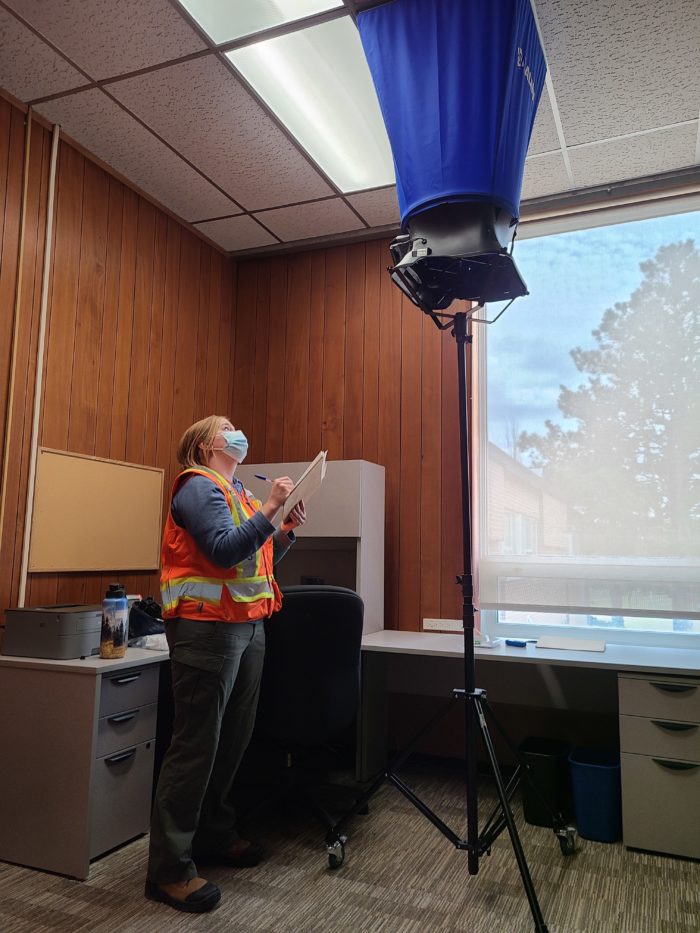 Air exchange (or ACH), a measure of the air volume that enters or leaves your space within a fixed timespan, is a particularly important factor in keeping your workplace safe during the pandemic. It's critical to ensure you measure actual ACH as opposed to levels anticipated in the building's original design. Actual ACH is determined by a range of complex factors such as the age of the system, retrofits, and fouling.
That's just another area where we excel. Before your staff return to the workplace, trust Ecometrix to ensure your ventilation provides sufficient ACH to minimize the risk of COVID-19 transmission. Let's work together to keep everyone safe.